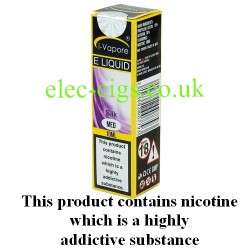 Price:
£3.25
10 or more

£2.35

20 or more

£2.10
Silk ELiquid by iVapore
Silk ELiquid by iVapore: great tobacco taste, mild but with as much, or as little nicotine as you want. For those of you who just want a decent replacement for a cigarette, this could be the one.
It comes well packaged in 10 ml bottles within individual boxes and in several nicotine levels. There is a full set of instructions and advice in every box of this e-liquid in addition to the sealed and childproof caps.
You must be 18 Years of age or older to purchase this product.