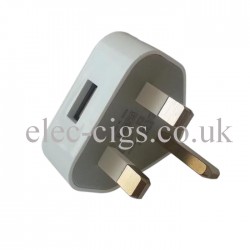 Mains Charger (White) for E-Cigarette
To use this e-cigarette AC mains charger you should own one of our USB charge cables. This e-cigarette AC adapter allows you to charge your electronic cigarette by plugging it into the mains - simply plug the adapter into an available wall socket then plug your charger cable (sold separately) into the adapter.
All orders under £50 are charged at £2.99. All orders of £50.00 and over are delivered free of charge.