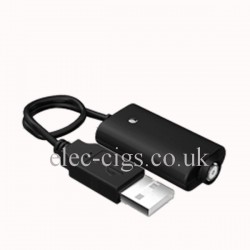 Electronic Cigarette USB lead
Electronic Cigarette USB Plug
Electronic cigarette USB Plug can be used for any EGO batteries. Simply plug the USB into an available USB slot and screw your electronic cigarette into the other end, when the battery requires charging the light on the charger will turn red when it turns green that means the battery is fully charged.
Main Features
Precision engineered
Easy to maintain
Economical in use
Free Shipping on orders over £50
Many users of the electronic cigarette also purchase 'spare' e-cigarette atomizers and Combi-Kit batteries prior to completing their purchases at checkout.
.
All orders under £50 are charged at £2.99. All orders of £50.00 and over are delivered free of charge.