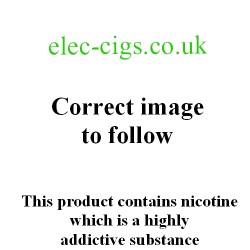 Blueberry Ice E-Liquid by iVapore
Price:
£2.99
10 or more

£2.55

20 or more

£2.35
Blueberry Ice E-Liquid by iVapore (also known as 'Cool Blue')
Big discounts for buying 10 or 20 bottles
Blueberry Ice E-Liquid by iVapore: If you have always chosen fruity vapes and are ready to be a bit more adventurous, take it to the next level with this Blueberry Ice flavoured E-Liquid. Still packed with all the juiciness you would expect but with a delightful and much needed coolness from a touch of Menthol.
iVapore is a well established brand which produces superb e-liquids both in quality and flavour. This is a 10 ML bottle, well packaged and sealed with a 70-30 (VG/PG) mix. Available with the following three nicotine levels: 6 mg (0.6%), 12 mg (1.2%) and 18 mg (1.8%).
You must be 18 Years of age or older to purchase this product. This product contains nicotine which is a highly addictive substance.